The Office is one of the most iconic sitcoms of all time. The show first aired on NBC in 2005 and over the course of its nine seasons, The Office became a pop-culture sensation. The show was added to Netflix in 2012 and it is consistently one of its most watched shows. Growing up, sitcoms and comedies did not appeal to me and I focused more on dramas and story-based shows. However, my roommate pre-COVID-19, who prefers comedic shows, recommended that I watch the show with him. We watched it through Netflix party while in quarantine. After watching the show, I completely understand the hype and I thoroughly enjoyed it.
The Office is a mockumentary, a show that depicts fictional events presented as a documentary, that follows a group of office workers at Dunder Mifflin, a paper company. It is based off the BBC series of the same name that starred Ricky Gervais, who was also an executive producer of the American show. The show lasted nine seasons that saw many different shenanigans and relationships between the characters of the office. The best aspects of the show are a stellar main cast, amazing secondary characters and the main relationship between Jim and Pam.
The main cast (the top four) consists of Steve Carrell as Michael Scott, Rainn Wilson as Dwight Schrute, John Krasinski as Jim Halpert and Jenna Fischer as Pam Beesly. Carrell is a prominent Hollywood actor and took on the lead role of the show throughout its first seven seasons. He plays Michael Scott, an incompetent and child-like boss of the Dunder Mifflin branch in Scranton, Pennsylvania. Through its short first season, Scott is cringy and annoying. While he is still cringy during the rest of the show and can be annoying at times, he becomes a lovable character that has a good heart and cares a lot about his employees. He has many hilarious moments and the show does an excellent job finishing his story in season seven. While he isn't one of my favorite characters, I love how his character grew throughout the show.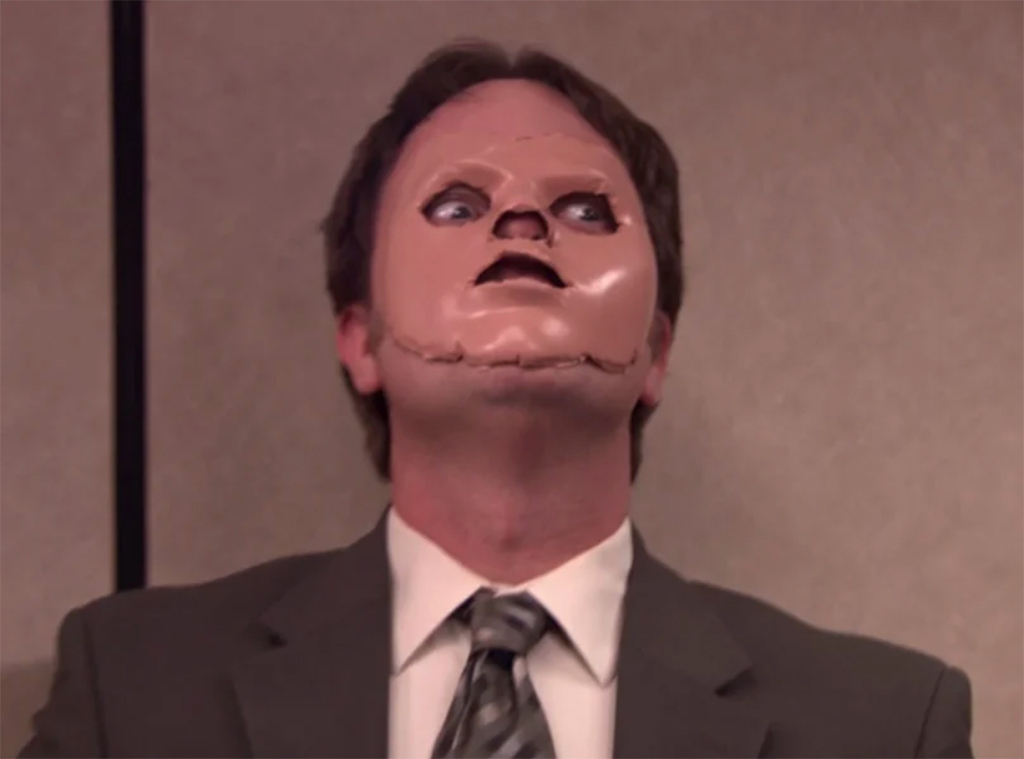 Dwight Schrute is one of TV's most iconic characters and it is not hard to see why. He is an eccentric and unique personality. There is no one quite like him and he has so many memorable moments in the show. For example, in "Stress Relief: Part 1" he causes a fake fire drill to force his employees to follow the procedures he previously taught and were ignored. It is the perfect example of his craziness along with his dedication to his job. Dwight is an inspirational character as he always stays true to who he is while working hard to achieve his goals.
Jim and Pam's relationship is, in my opinion, one of the best fictional relationship stories ever told, which I will explore more later. As for the characters themselves, they are both fantastic. Jim is my favorite character in the show as he provides some of the most hilarious and wholesome moments throughout its run. His elaborate pranks on Dwight and other employees are hilarious. Jim acts as the voice of reason and it is fun to see how his point of view often coincides with the audiences' view of his co-workers. Pam is not one of the show's most popular characters and is even disliked by some of the show's fans. However, I love her character as she has a kind heart and it provides many of the show's emotional moments. She grows as much as any character throughout the show and it was satisfying to see her story unfold.
On top of the main four characters, the side cast is also fantastic and memorable. The two I will specifically mention here are Kevin Malone, played by Brian Baumgartner, and Stanley Hudson, played by Leslie David Baker. Kevin is the office idiot, which is highlighted as the show progresses. This trait causes some amazing comedic moments in the show, especially the scene where he spills an entire pot of chili on the office carpet. Stanley, on the other hand, is the office grump. He spends most of his time working on crossword puzzles and rolling his eyes at his co-workers. His blunt but sometimes oblivious nature provide many amusing moments throughout the show.
Besides the comedy and the jokes, what makes this show special is the way they portray the main relationship in the show. Jim and Pam have great chemistry that allows their relationship to feel real. Krasinski and Fischer sell the on-screen relationship very well. It feels like you are watching a real relationship on camera. The way the relationship progresses throughout the show makes it relatable for many.
It isn't just a typical steamy Hollywood affair. It is a slow build up with both having relationships with other people before coming together. They spend time as friends and when they finally start dating, the show focuses on the two having fun together and building up their relationship. They act like people that are in love with their best friend and it really shows. The Office delves into shortcomings they have and conflicts that arise which keeps the show grounded and realistic. Jim and Pam's relationship is what makes the show a gratifying journey.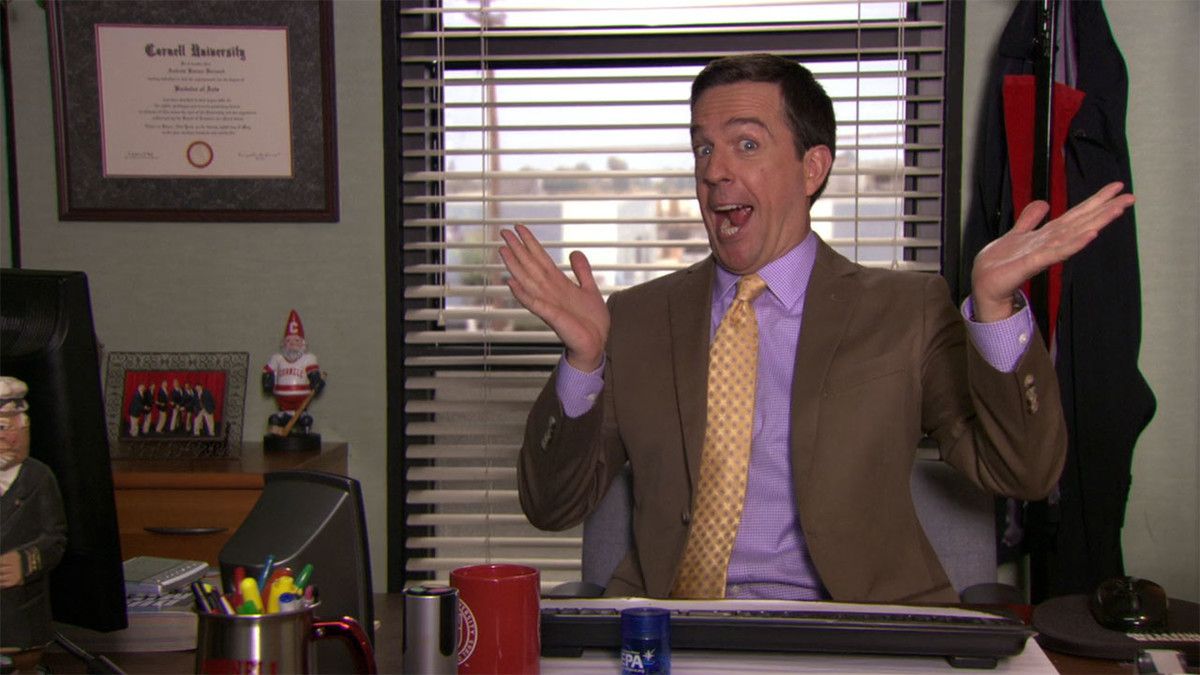 The main issues I have with the show are the cringworthy first season and some bad writing within the show's last seasons. The first season is difficult to watch as it is a cringe-fest. There are few moments of fun and levity to balance it out and it does not welcome new viewers well. Seasons two through seven are fantastic, so getting through season one is worth it. The other main issue I have is how weak season eight was. Robert California, played by James Spader and Andy Bernard, played by Ed Helms, are two main characters in that season and it is a struggle to watch. California is an irritating character and it feels like Spader's talents are misused. What's worse is that Bernard, a fun side character through most of the show, becomes incredibly selfish and terrible for no reason, bogging down the enjoyment of the show.
Overall, The Office is a classic and an incredibly fun show to watch. The memes and quotes that the show spawned are gold. The balance between the comedy and wholesomeness are what make the show one-of-a-kind. If anyone has not checked it out, I would highly recommend doing so.
Rating: 9/10